---
Save on Your New Oil Furnace
We have all major brands oil furnaces in stock and ready to be professionally installed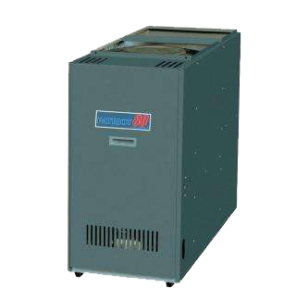 Patriot 80 by Century 125,000 BTU Lowboy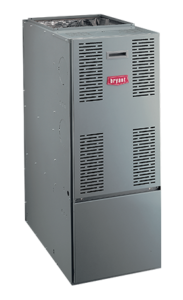 Preferred Series 80 Oil Furnace Model CVM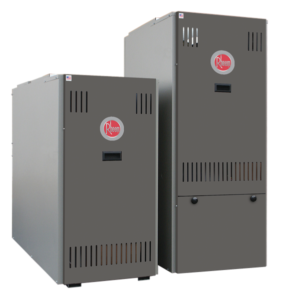 Rheem Classic Series
---
The Leader in Oil Furnace Installation, Repair & Replacement
on Long Island
When you want the job done right!
To get in touch with the best oil furnace contractors in the Long Island area, give Domino's Furnace Service a call. We have over 30 years of experience in the oil furnace industry serving Suffolk and Nassau counties, with many happy customers since 1981. Our top quality local services include oil furnace repair, installation, maintenance, replacement and tune up. We pride ourselves on complete customer satisfaction and guaranteed reliable work. Our Long Island based company employs the most trustworthy, experienced and qualified technicians in Long Island, so that you have no need to look elsewhere for your oil furnace servicing needs, whether it be residential or industrial.
We can help you with ANY oil furnace-related service you may need, including: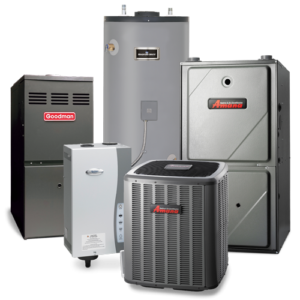 No heat repairs
New oil furnace financing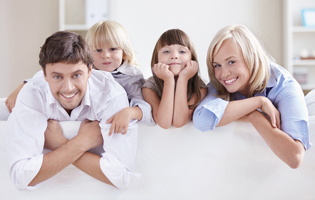 Oil furnaces are considered one of the most durable household appliances, but with prolonged and heavy use, troubleshooting is inevitable. One of the first problems that your oil furnace may face include not starting, even after pressing the reset button once or twice. An over-oiled motor is likely to be most common cause of failure, but another rare possibility is a faulty starting switch on the motor, which is inexpensive to repair. Other problems include having a burner running without a fire, insufficient heat coming through the registers, soot or smoke coming out of the registers, and the air becoming too dry, causing sore throats and dry noses.
You can spend a stressful amount of time and effort in researching the ways you can fix these problems on your own, but we advise getting in contact with us. Whatever the problem you may have with your oil furnace, save yourself the time in troubleshooting, and let Domino's Furnace Service's trained technicians solve the problem for you. Domino's Furnace Service offers repair services for any model of oil furnace. If your residential or industrial oil furnace needs fixing, you can count on prompt assessment and services so that your oil furnace continues to provide your home or business with warmth during the winter and comfort all year round. Our friendly but professional Long Island technicians will travel to you with all the diagnostic tools necessary to give an accurate assessment, plus the correct replacement parts for your model, to bring your oil furnace back to maximum operative capacity in the shortest amount of time.
If you have an old oil furnace that doesn't seem to be doing such a great job anymore, it is worth considering having a new oil furnace installed, especially if you have been noticing that your utility bills are climbing, even with similar usage. An old oil furnace from around ten years ago, will usually be less energy efficient than the same sized newer models that you can get today. If you would like to get your old oil furnace replaced by a brand-new model, give us a call for the latest information on energy saving models and our knowledgeable recommendations.
A new oil furnace can easily be installed by Domino's Furnace Service's trained experts so that the residents in your home or employees in your business can enjoy comfortable temperatures no matter what the season, while you save money on utility bills in the long run. Domino's Furnace Service will not only recommend the best brands and models of oil furnaces to suit your space, budget, and desired result, but will also install your new oil furnace without any trouble. We can help you replace your furnace and if you need an industrial furnace, we can provide you with affordable, efficient and reliable options.
Be prepared for Long Island's next harsh winter by keeping a well-maintained oil furnace. We advise checking periodically that your oil furnace is still running smoothly and efficiently. This will be a breeze (no pun intended) if you have been using Domino's Furnace Service's services. Whether you have an old or new oil furnace, if you want your burner to last longer, ask about Domino's Furnace Service's oil furnace maintenance options. Maintenance will involve cleaning or replacing the air filters at the start of the heating season, and monthly throughout the winter. Oil furnace maintenance also includes cleaning the blower assembly, cleaning and conditioning the belts and pulleys to the blower, checking that the limit switch is operating well, cleaning the ducts, and replacing insulation if necessary. You will find that the cost of maintenance is worth the additional years of value that you will receive from your oil furnace, because you will avoid premature oil furnace replacement and installation.
Long Island Oil Furnace Tune Up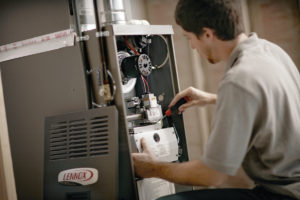 Domino's Furnace Service is Long Island's leader in oil furnace tune up. We do all the essential work so you don't have to worry about a broken-down oil furnace. We highly recommend a thorough annual burner tune up to eliminate the chance of your oil furnace breaking down. To make sure that your oil furnace is working correctly, we go through a number of important steps. Some of these tasks include checking the thermostat and adjusting it if necessary. We also make sure that the motor bearings are oiled. In addition, we will replace the oil filter, remove rust and soot, test the safety controls, and adjust the gas and air mixture for optimum efficiency. Although the buildup of dirt and dust is one of the biggest reasons for repair calls, every step of tune up will ensure the safety and efficiency of your burner. Additional tune up steps include checking all the electrical wiring and tightening the electrical connections, adjusting the barometric damper, checking the fire pot, checking the transformer, and looking at all the oil connections in the unit. When we have marked off these tasks from our comprehensive tune up checklist, we will analyze your oil furnace's operation and appearance, and make any necessary recommendations to you.
We can help you with a number of furnace issues such as changing a nozzle, nozzle filters, noisy oil pumps, oil pump strainers & electrode adjustment. Some common parts that may need replacement from time to time are burner heads, gaskets, oil burner motors, cad cells, oil lines, check valves, barometric controls and stack controls.
For more information please review our tips for buying a new oil furnace.
Domino's Furnace Service is Long Island's Leader in Oil Furnace Services
If you own an oil furnace in Long Island or are considering getting a new one, definitely give Domino's Furnace Service a call. We will gladly take care of all your oil furnace servicing needs with professionalism and integrity so that you can enjoy warm winters and cooler summers for many years. We guarantee that after we have done our job, your residential or industrial oil furnace will be in top condition, working safely and effectively.
We are fully insured and licensed, and service all oil burners and heaters. Contact us today: 516-830-4204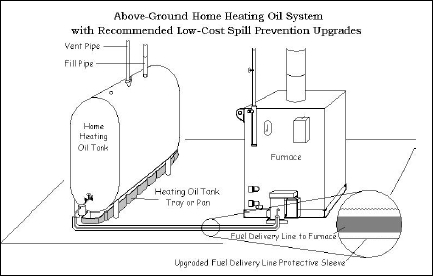 Serving All Long Island, including these towns:
Ronkonkoma, Holbrook, Medford, Patchogue, Oakdale, Middle Island, Coram, Commack, Nesconset, Selden, Farmingville, St James, Bohemia, Rocky Point, Miller Place, Yaphank, Islip, Bay Shore, Brentwood, Mastic, Manorville, Smithtown and more.
Our services include: new oil furnace, oil furnace installation long island, oil furnace removal, oil furnace replacement, oil furnace prices, oil burner service long island, oil burner repair, furnace repair, heating repair, furnace parts, burner filters replacement, burner tuneup, furnace installation company long island, boiler repair, heating system installation, replacement and repair